Master Disconnect Pot Puller Switch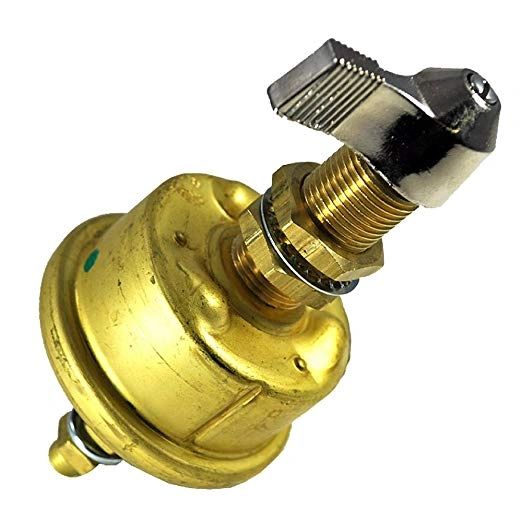 Master Disconnect Pot Puller Switch
A master battery disconnect switch is a lever-operated battery cutoff switch that will disconnect power for the battery circuit only. The battery cutoff switch does not disconnect the alternator or generator field circuit. At 180 amps, this battery disconnect switch is an ideal solution for vehicle applications, such as marine, recreational, agriculture and fleet, or any other battery operated application that requires 180 amps for power disconnect. The battery disconnect switch below also comes with a faceplate for clear visibility and assurance of when the battery is disconnected and when it is not. The heavy-duty metal construction makes the switch an ideal option for off-road and wet environment applications. Additionally, the two studs on the back of the battery cutoff switch makes wiring a breeze. It is important to note that on vehicles equipped with an alternator, the engine must be shut off to avoid potential damage to the alternator diode.
Lever operated - 6-36 volt, 180 amps.
Continuous capacity 1,000 amps in rush S.P.S.T. (On-Off), two stud terminals.
For battery circuit only.
Does not disconnect alternator or generator field circuit.
Mounting stem 3/4" diameter, 25/32" long with two hex nuts and lock washer.
Recommended mounting hole: .750" diameter.
10,000 Cycles minimum.
Conforms to UL 558.
Reviews